If you're already an experienced freediver, you'll do very well in the pool and open water.  Your results are already at a high level, you have gained the trust of your colleagues, you have spread your passion around, and at the same time you feel unsatisfied with the lack of formal possibilities to share your passion with others, then the Freediving Instructor course is just for you!
Why is it worth taking part in the course?
In the course of a comprehensive training you will receive a thorough knowledge of teaching methodology and psychology in working with people.  During the workshop classes we will deepen your interpersonal skills and give you a solid dose of knowledge in the promotion of freediving as a recreational and sports discipline.  As part of the Freediving Instructor course, you will receive a qualification for all freediving levels of IDF diving federation.  This will provide you with the necessary tools to start your adventure with teaching freediving.
IDF certificate
Upon completion of the training, you will receive an internationally recognised certificate confirming your qualifications. It is a plastic card with a unique number and watermark. In addition, you will have lifelong access to an individual panel on the IDF website, where your certificate will always be available in electronic form - in case you ever forget to take the original with you for diving.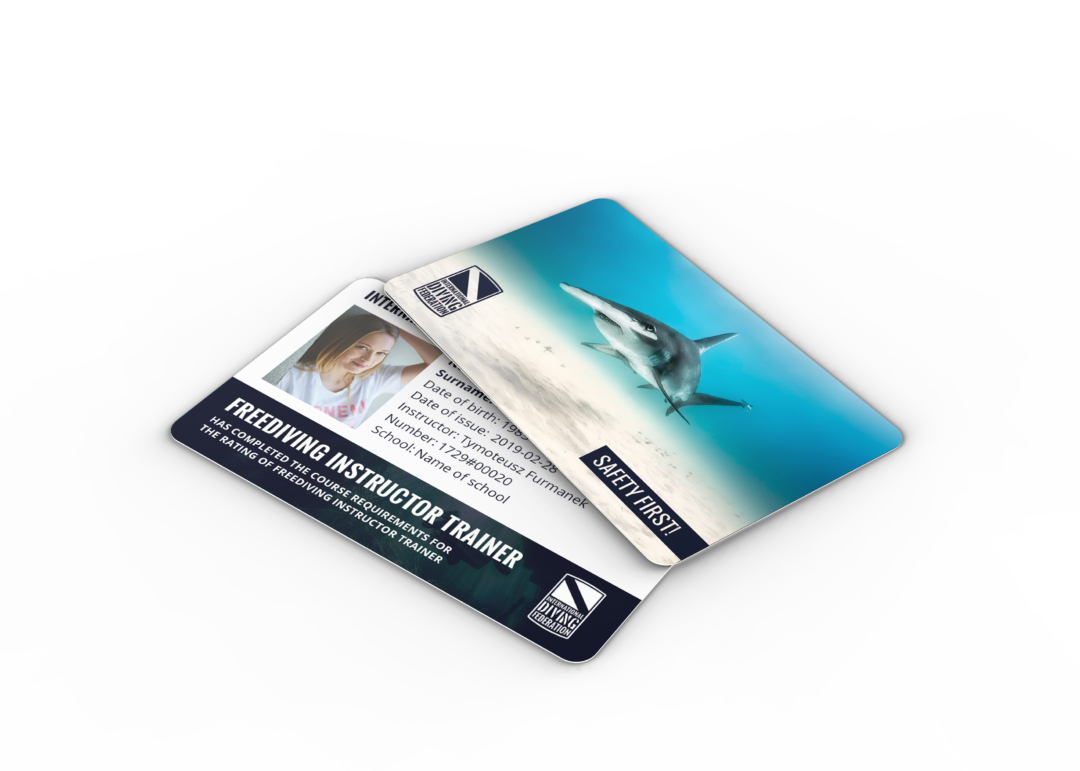 What next?
The opportunity to develop your freediving skills as an instructor, passing on your knowledge and your own experience to train the next generation of freedivers.
Find instructor