What is the course?
The IDF Course Director is an extensive programme leading to the acquisition by the participant of comprehensive skills in teaching dive industry leaders. During this training, special emphasis is placed on knowledge of the functioning of the dive business.
What do you need to start?
Minimum age: 30 years
IDF Staff Instructor Certificate
Current IDF First Aid Response certificate or equivalent
Minimum 1000 logged Open Water Diver dives, including a minimum of 100 dives in depths greater than 40 meters and 50 dives made in difficult environmental conditions (e.g. night dives, currents, low visibility, in water below 10°C)
Minimum 100 instructor certificates issued
What will you be entitled to after the course?
Upon successful completion of the course, you will be entitled to carry out the Staff Instructor degree training yourself. A Course Director may be appointed as a Regional Manager and thus become a member of the Board of Advisors.
IDF certificate
Upon completion of the training, you will receive an internationally recognised certificate confirming your qualifications. It is a plastic card with a unique number and watermark. In addition, you will have lifelong access to an individual panel on the IDF website, where your certificate will always be available in electronic form - in case you ever forget to take the original with you for diving.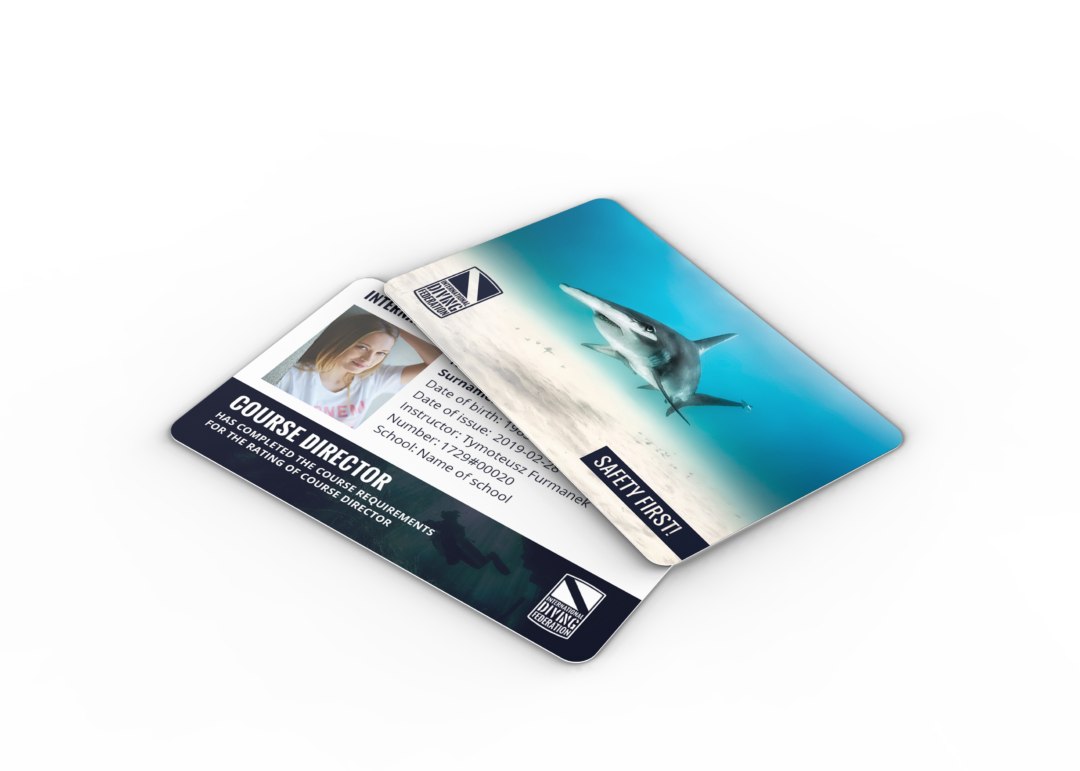 Find instructor