What do you need to start?
Minimum age: 18 years
Certified IDF Scuba Diving Instructor
Current IDF First Aid Response certificate or equivalent
What will you be entitled to after the course?
Upon completion of the course you will be entitled to teach the IDF Night Diver program on your own.
IDF certificate
Upon completion of the training, you will receive an internationally recognised certificate confirming your qualifications. It is a plastic card with a unique number and watermark. In addition, you will have lifelong access to an individual panel on the IDF website, where your certificate will always be available in electronic form - in case you ever forget to take the original with you for diving.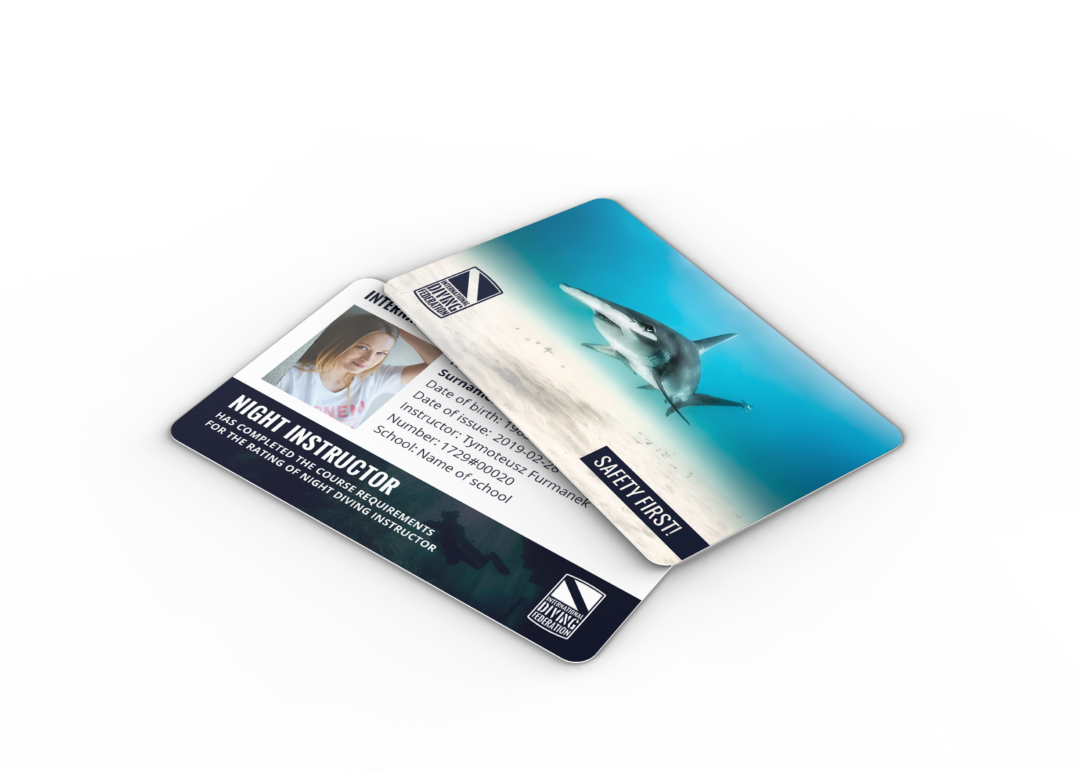 Find instructor