Why take a course?
Learning to dive is a great opportunity for children over 10 years old. Diving teaches responsibility, respect for the underwater world and the powerful element that is water. It develops psychomotor skills and facilitates friendship. IDF Junior Open Water Diver is a course for both children who have previously completed Scuba Scout training and those who have had no previous contact with diving.
This degree also enables diving in a buddy system with a parent or legal guardian who has at least an IDF Rescue Diver degree.
What will you learn?
This course is a teenage version of the adult IDF Open Water course, with content and restrictions tailored to the mental and physical abilities of the child. The theory deals with similar issues, as it discusses both equipment issues, the basics of diving physics and diving technique, but also the water environment. In turn, the practical classes, which take place in both swimming pool and open water, allow you to master the skills that build a competent, independent diver – even though the graduate's dives can be accompanied by an Instructor, Divemaster, or parent or legal guardian who has at least an IDF Rescue Diver degree.
What do you need to start?
Minimum age: 10 years
Sufficient swimming ability
Health condition to participate in the course
What is the course?
What will you be entitled to after the course?
Dive to a depth of 10 meters in open water with an Instructor, Divemaster or parent (legal guardian) with an IDF Rescue Diver or higher.
IDF Certificate
Upon completion of the training, you will receive an internationally recognised certificate confirming your qualifications. It is a plastic card with a unique number and watermark. In addition, you will have lifelong access to an individual panel on the IDF website, where your certificate will always be available in electronic form - in case you ever forget to take the original with you for diving.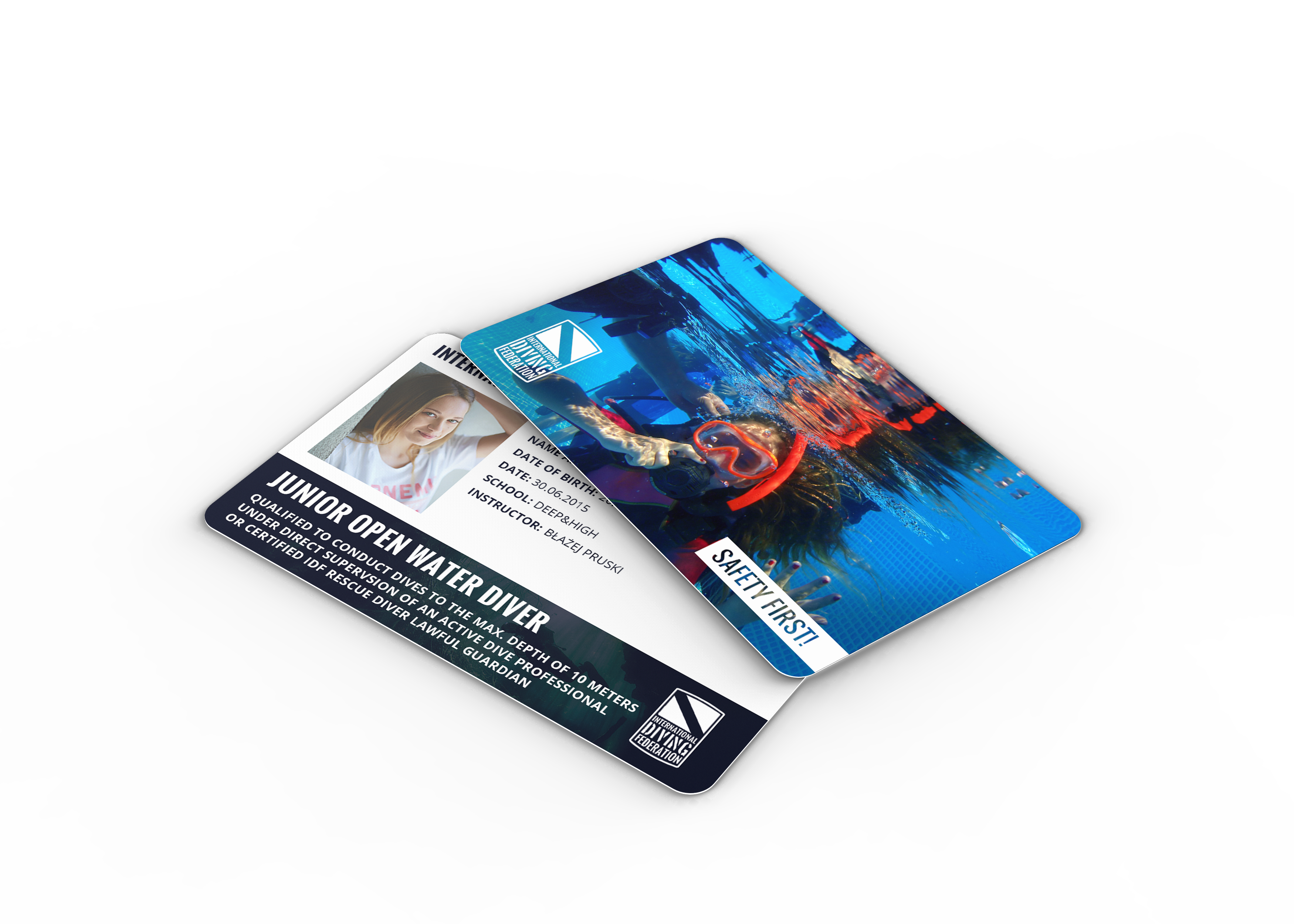 What next?
The IDF Junior Open Water Diver allows you to further develop your passion and skills. It also enables you to take further training courses such as the IDF Junior Rescue Diver or the IDF Junior Navigation Diver.
Find instructor