Why take a course?
The IDF Junior Rescue Diver Course is a great proposition for children who have already started their adventure with diving by gaining the Junior Open Water Diver and now want to continue working on their skills. Mastering rescue techniques teaches them to respect water and safe limits and a  gives strong sense of responsibility for their diving partners.
What will you learn?
The IDF Junior Rescue Diver course is a comprehensive course that addresses rescue issues from the theoretical side – from typical cases to injuries caused by marine organisms and also –  from the practical side. During the dives under the watchful eye of an instructor, young rescuers learn how to deal with equipment failures such as the loss of a mask or fins, but also how to help their diving partner, such as towing him to shore or helping him to stretch his leg with a cramp.
What do you need to start?
Minimum age: 10 years
Sufficient swimming ability
Health condition to participate in the course
IDF Junior Open Water Diver Certificate
What is the course?
What will you be entitled to after the course?
Practical application of skills in basic underwater rescue and authorization techniques.
IDF certificate
Upon completion of the training, you will receive an internationally recognised certificate confirming your qualifications. It is a plastic card with a unique number and watermark. In addition, you will have lifelong access to an individual panel on the IDF website, where your certificate will always be available in electronic form - in case you ever forget to take the original with you for diving.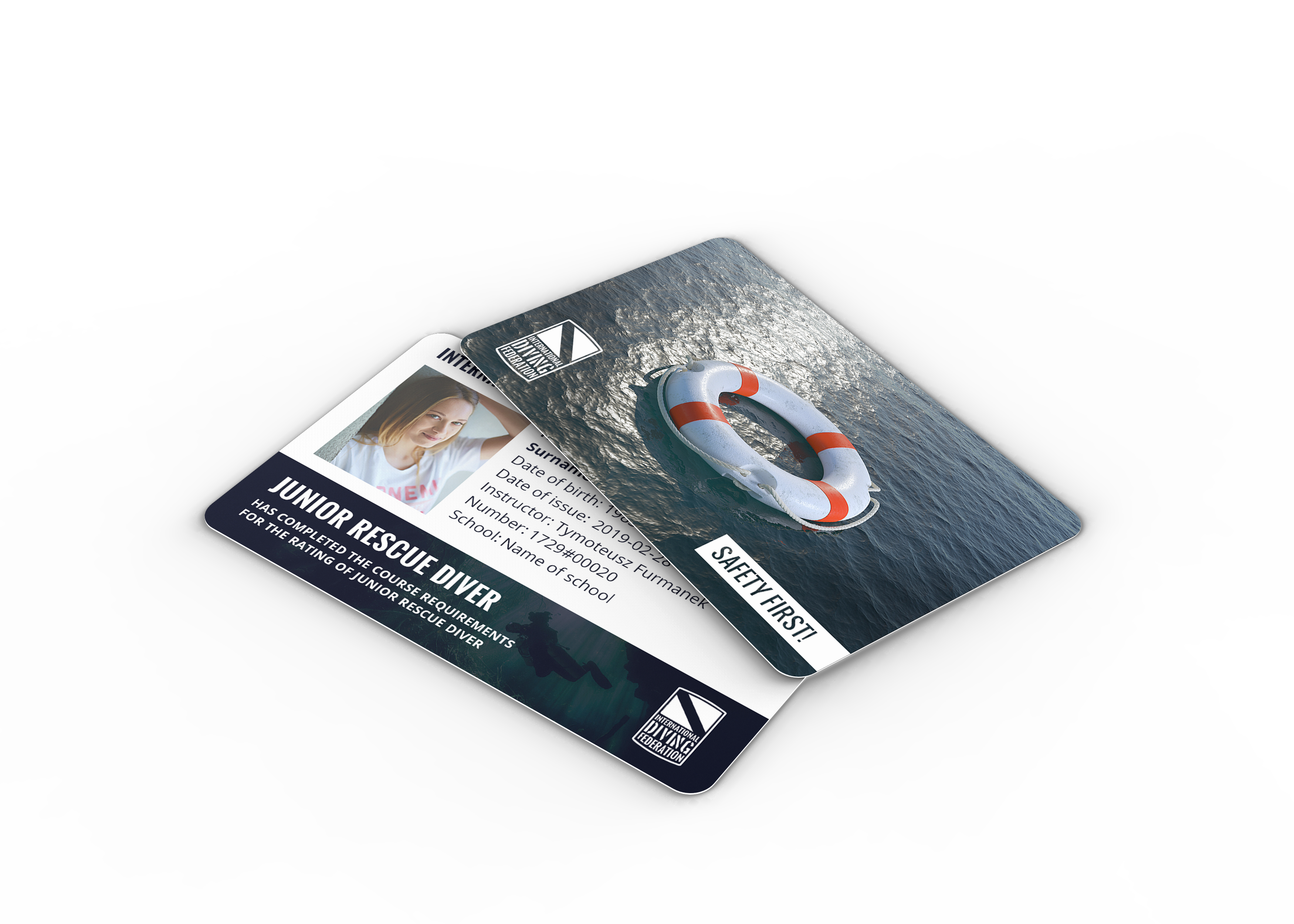 What next?
After this next one of the youth courses, our young student is given the opportunity to approach IDF Junior Master Diver. Rescue skills at an age-appropriate level will also be useful at all later stages.
Find instructor