Why take a course?
Diving is a great passion for the whole family. Since your child has already started his or her underwater adventure, the next courses will allow him or her to develop it on different levels. This way he learns not only the diving itself, but also the responsibility for his underwater partner, prudence in planning, providing assistance and navigation by paying attention to his surroundings.The IDF Master Scout is a course for children who are too young to take part in the IDF Junior Open Water Diver classes. Therefore it takes place in a pool or pool-like waters. In the course of safe activities under the watchful eye of an IDF Instructor, small divers can develop and play simultaneously
What will you learn?
The IDF Master Scout classes develop and broaden the skills that were introduced and mastered in the previous course, IDF Scuba Scout. The theory class discusses diving equipment and its individual elements, the principles of safe diving with an emphasis on a responsible approach and buddy system and the water environment. During the dives under the watchful eye of an IDF Instructor, young diving enthusiasts improve the necessary skills such as gas sharing or communicating with dive signs.
What do you need to start?
Minimum age: 8 years
Sufficient swimming ability
Health condition to participate in the course
IDF Scuba Scout certificate or equivalent
What is the course?
What will you be entitled to after the course?
Diving to a depth of 5 meters in the pool or similar waters under the direct supervision of the Instructor.
IDF certificate
Upon completion of the training, you will receive an internationally recognised certificate confirming your qualifications. It is a plastic card with a unique number and watermark. In addition, you will have lifelong access to an individual panel on the IDF website, where your certificate will always be available in electronic form - in case you ever forget to take the original with you for diving.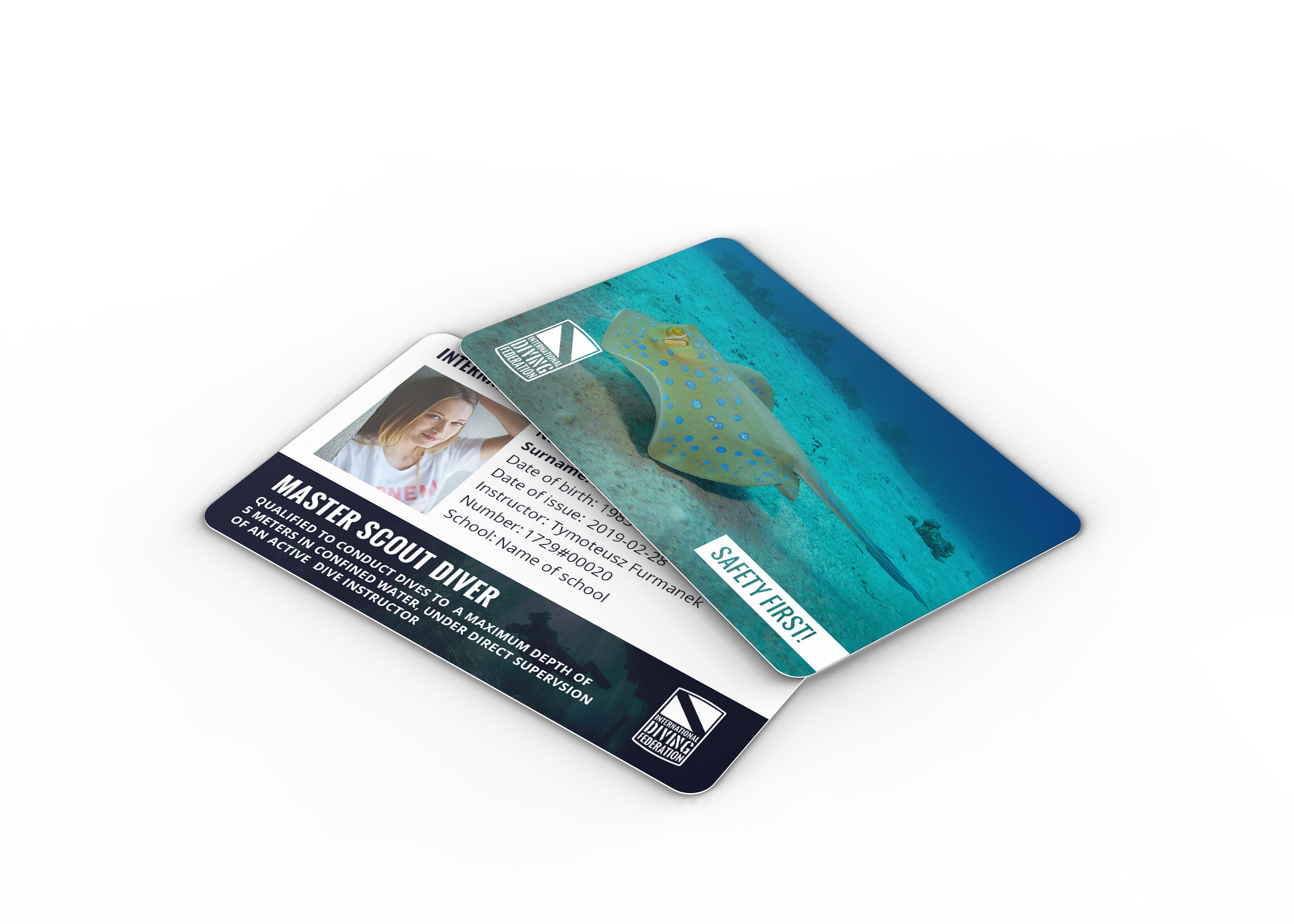 What next?
This is the highest level of initiation for children who have not reached the age that allows them to participate in training for Juniors. Until now, it is worth improving your skills under the guidance of an IDF instructor during organized classes. Later, the path for senior citizens is opened and allows them to take part in the IDF Junior Open Water Diver training – the equivalent of the basic course for adults.
Find instructor