Why take a course?
The IDF Scuba Scout course is a great way to spend your free time actively and to get your child into diving. It is designed for children from 8 years old and enables them to take their first steps in scuba diving in controlled pool conditions and under the careful supervision of an IDF Instructor.
What will you learn?
In the course of age-appropriate classes, young enthusiasts will learn about diving equipment, as well as about the principles of safe diving and responsibility for their diving partner. The participants will also learn methods of pressure equalization, and finally they will get to know the water environment and its inhabitants.
What do you need to start?
Minimum age: 8 years
Sufficient swimming ability
Health condition to participate in the course
What is the course?
What will you be entitled to after the course?
Diving to a depth of 3 meters in the pool or similar waters under the direct supervision of the Instructor.
IDF certificate
Upon completion of the training, you will receive an internationally recognised certificate confirming your qualifications. It is a plastic card with a unique number and watermark. In addition, you will have lifelong access to an individual panel on the IDF website, where your certificate will always be available in electronic form - in case you ever forget to take the original with you for diving.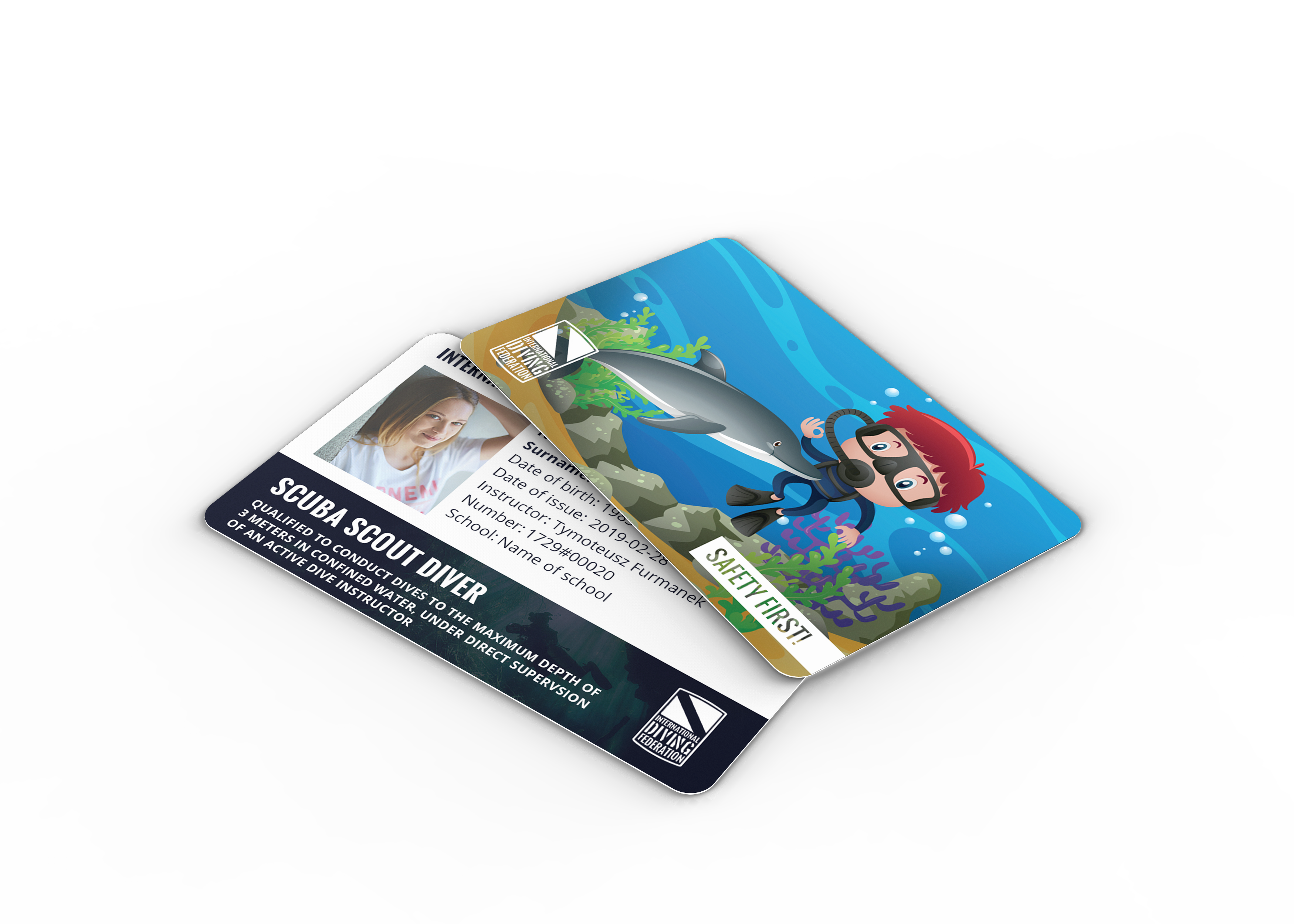 What next?
First step taken! Now, there are several options for a young diver to choose from, he can continue his education and gain more and more competences in diving. The next step may be to take part in a training which will cover the basics of rescue, i.e. IDF Rescue Scout, or carefully observe and draw conclusions from the environment as an element of natural navigation during the IDF Navigation Scout course.
Find instructor