The IDF Freediving - Level 2 course is dedicated to people who have basic freediving knowledge and skills and would like to continue gaining further competences in the open water environment.
Why take part in the course?
If you already have the basic freediving skills you gained in swimming lessons, have completed the Level 1 programme and still want to develop your freediving talent, dive into a natural water environment, feel the cold and semi-darkness of the depths, reach the furthest corners of your mind – this is the course for you! The classes you will take, consist of lectures and practical classes about  your body's abilities, its reaction to the pressure, as well as methods to achieve ever-increasing time limits under water.
What will you learn?
You will develop your knowledge of freediving equipment and its application in open waters, increase your knowledge of physiology and pathophysiology, as well as learn safety rules during training in open waters and providing first aid to a partner in need. Knowledge of practical freediving and breathing techniques will allow you to consciously improve your performance and achievements.  Moreover, you will know the limits of your own breathing ability and we will teach you to recognize your own safety threshold. Through the implementation of theoretical issues, you will learn the rules and laws of the natural aquatic environment and understand the importance of taking care of this fragile and sensitive ecosystem.
IDF certificate
Upon completion of the training, you will receive an internationally recognised certificate confirming your qualifications. It is a plastic card with a unique number and watermark. In addition, you will have lifelong access to an individual panel on the IDF website, where your certificate will always be available in electronic form - in case you ever forget to take the original with you for diving.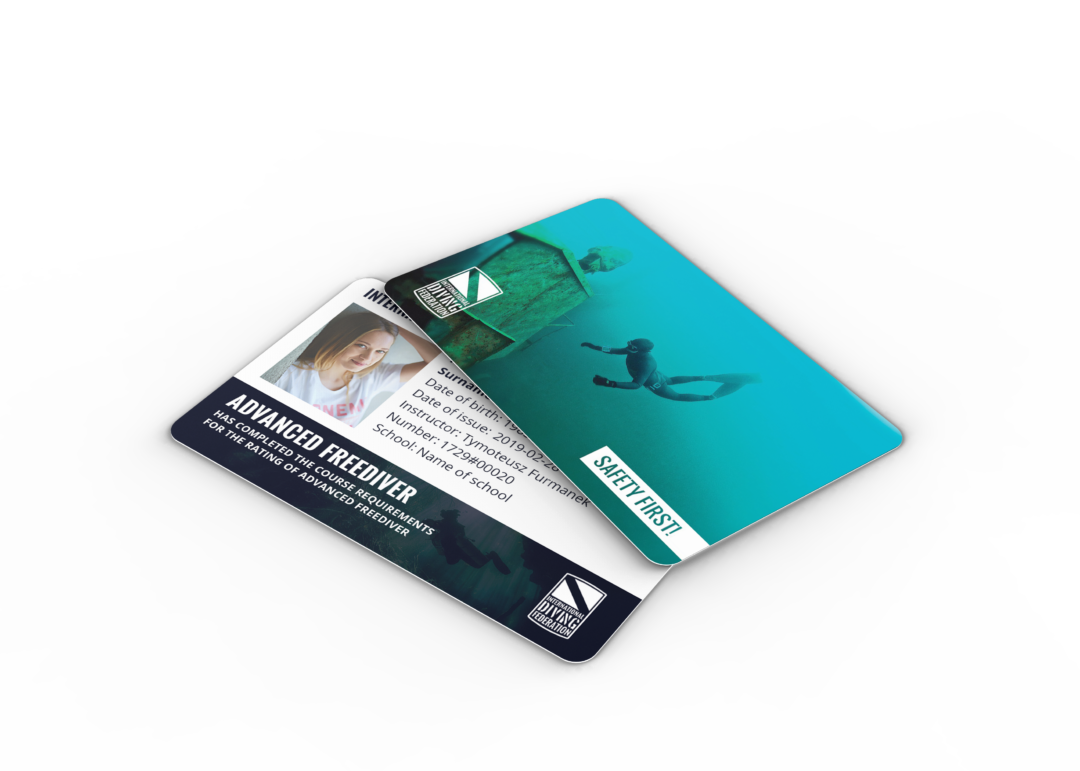 What next?
The opportunity to develop your freediving skills and join the Level 3 course.
Find instructor