The IDF Freediving - Level 1 course is designed for people who want to discover amazing world of the freediving.
Why take part in the course?
If you want to discover freediving, free immersion without unnecessary weights, cylinders, buoyancy compensators and any other gadgets or just feel free as a dolphin – this is the course for you!
The classes you will participate, consist of training that allows you to learn about your own body's capabilities, its reaction to the stopped breathing, as well as methods to achieve ever-increasing limits of time spend under water.
If you are ready for more sports challenges – do not hesitate, we are waiting for you.
What will you learn?
You will learn about the basic equipment of a freediver and its application in the pool.  You will gain fundamental knowledge of the physiology and pathophysiology of freediving, and you will learn the principles of safety during swimming pool training and providing first aid to a partner in need. Knowledge of practical freediving and breathing techniques will allow you to consciously improve your performance and achievements.  In addition, you will know the limits of your own breathing ability and we will teach you to recognize your own safety threshold.
Prerequisites:
Minimum 14 years of age and good health.
IDF certificate
Upon completion of the training, you will receive an internationally recognised certificate confirming your qualifications. It is a plastic card with a unique number and watermark. In addition, you will have lifelong access to an individual panel on the IDF website, where your certificate will always be available in electronic form - in case you ever forget to take the original with you for diving.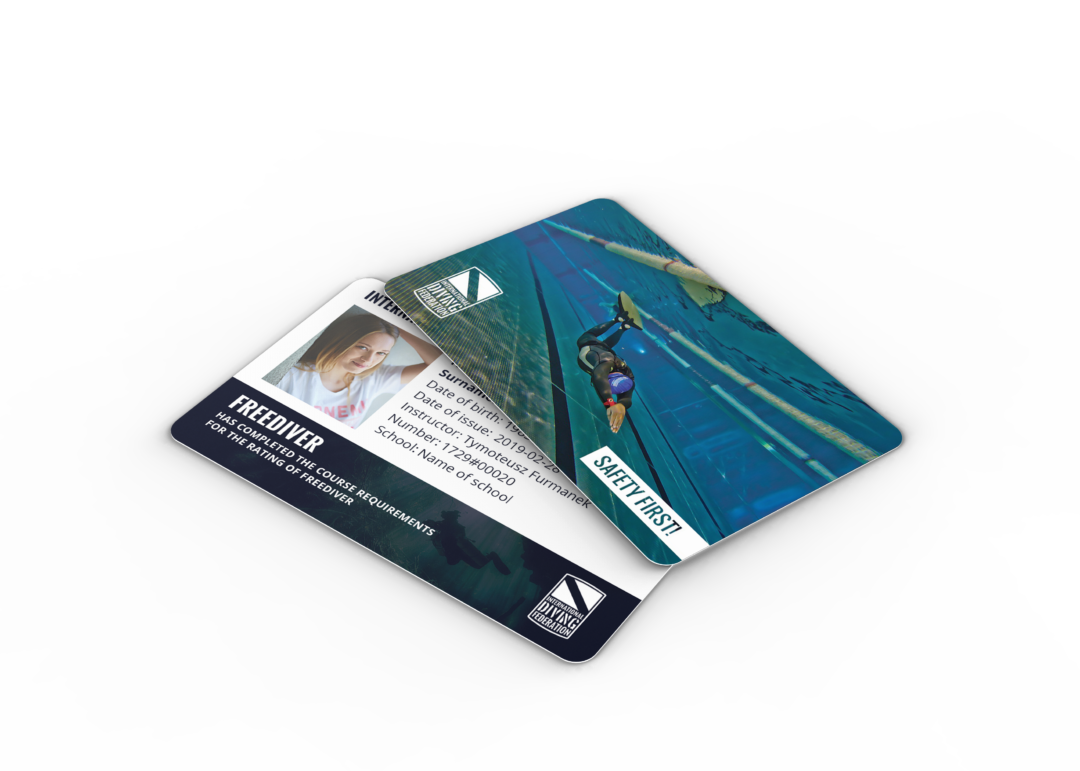 What next?
The opportunity to develop your freediving skills and join the Level 2 course.
Find instructor