The IDF Freediving Junior course is designed for children who are at least 10 years old, able to swim and want to learn more about freediving.
Why take part in the course?
If you want to discover more about freediving, if you feel good in the water and enjoy spending time in the pool and at the same time you are looking for new experiences, if you want to meet new colleagues, feel free as a bird, a fish or a dolphin – this is the course for you! The classes you will consist of training leading you to learn about your own body's capabilities, its reaction to the holding a breath. During exercises and underwater games, that are fun too, you will improve your physical condition and find strength to overcome weaknesses. In addition, you will start a new hobby and passion that will take you on a freediving journey. If you are ready for a sports challenges – do not hesitate, we are waiting for you.
Prerequisites
Minimum age 10 years and good health.
IDF certificate
Upon completion of the training, you will receive an internationally recognised certificate confirming your qualifications. It is a plastic card with a unique number and watermark. In addition, you will have lifelong access to an individual panel on the IDF website, where your certificate will always be available in electronic form - in case you ever forget to take the original with you for diving.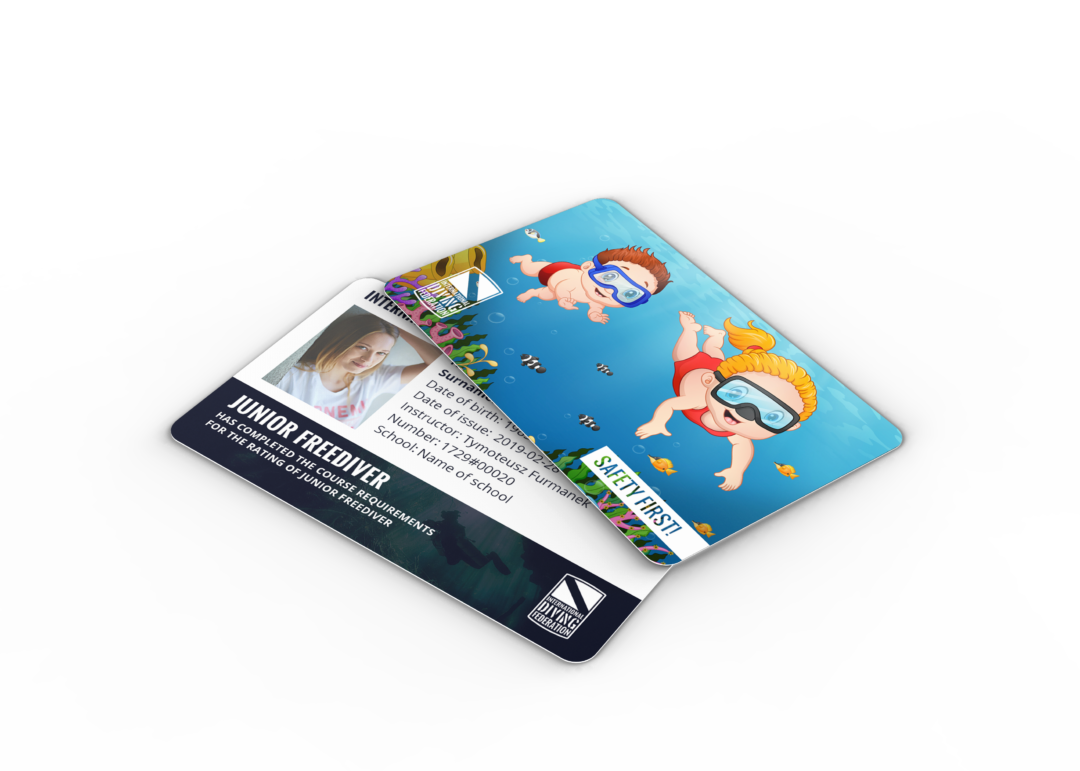 What next?
At the age of 14, you can develop your freediving workshop and join the Level 1 course.
Find instructor