Why take a course?
If you only value the feeling of independence and want to set your own path while diving, the navigation course will give you all the tools you need for this. Following a dive guide or following the guidelines will only lead you to the same places that all other divers will see. The ability to use the navigation rules, whether you are watching the underwater environment closely or using a compass, allows you not only to reach completely new places, but also to find your way back efficiently, even if you have been lost before.
What will you learn?
The most important skills you'll learn in the IDF Navigation Diver course are about moving in the water – choosing and recognizing directions and routing. You will learn how to observe the environment, what tips to use and what to pay attention to in order to use natural navigation. In addition, you'll master the use of a compass to plot your own routes – not only in a straight line, but also on the plan of figures such as a square and a triangle.
What do you need to start?
Minimum age: 15 years
Sufficient swimming ability
Health condition to participate in the course
IDF Open Water Diver certificate or equivalent
What is the course?
What will you be entitled to after the course?
The navigation course does not increase your formal qualifications, but it does allow you to significantly develop skills that will allow you to expand not only your diving horizons, but also to get closer to the steps that will allow you to increase your depth range.
IDF certificate
Upon completion of the training, you will receive an internationally recognised certificate confirming your qualifications. It is a plastic card with a unique number and watermark. In addition, you will have lifelong access to an individual panel on the IDF website, where your certificate will always be available in electronic form - in case you ever forget to take the original with you for diving.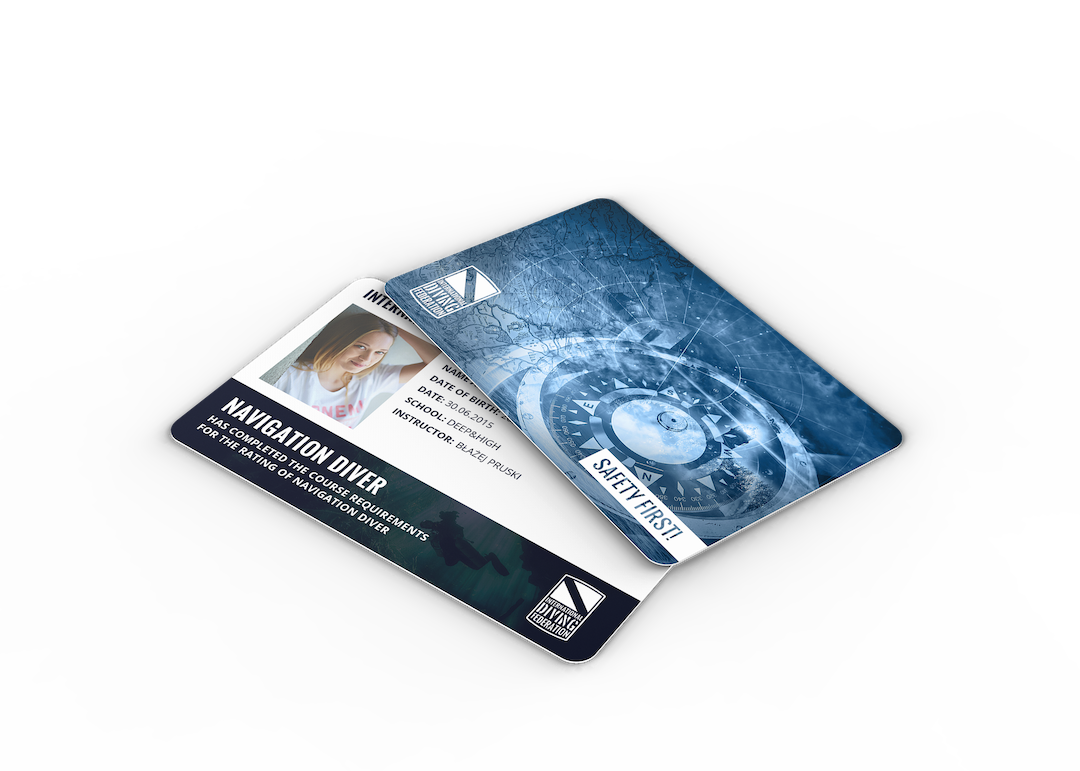 What next?
After completing the IDF Navigation Diver course you will be closer to the IDF Advanced Open Water Diver, which will increase your depth rating to 30 meters. Skillful use of the compass is also a key skill that you will use in many later stages of your diving career. From wreck diving to search  and recovery in the IDF Master Diver course.
Find instructor