What could we do after hours, when the weather is not good and various the situation have made us spend the evening at home? One option, of course, is a movie night and watching something interesting. Of course, not some random movie or TV series, but one that at least relates to diving or underwater adventures. Nowadays, the choice of films and series in a diving climate is huge – as we can use numerous streaming platforms, cinema and additionally – television. We would like to recommend to you a few items with which you will spend your time pleasantly.
If you've already read the episode on books, (here's the link: https://idf-global.com/en/diving-reads-for-winter-evenings/) then you know very well that my recommendations will not always be predictable and standard, because next to a book on the history of cave diving there was also fantasy and horror literature. It will be no different in the article on films and series – in addition to the classics, you will find slightly more controversial, plot-related options connected with the water. Enjoy your reading and I hope that this autumn you will spend at least a few lazy evenings watching something interesting.
---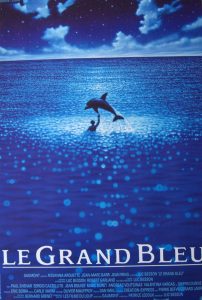 1. Le grand bleu
Luc Besson's masterpiece probably does not need to be introduced to anyone here. There are few people who have not watched this film at least once. The poetic story of competing yet friendly freedivers has won the hearts of thousands of people around the world. This is one of the films that can be watched repeatedly, each time finding something new in the film.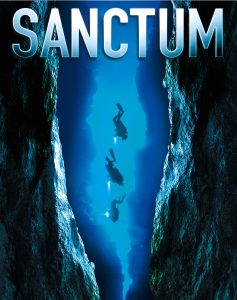 2. Sanctum
One of the few films about cave diving made with Hollywood flair. The director claims that the plot was inspired by exploratory cave dives in Mexico's Yucatan. However none of them were so dramatic and tragic, the film itself is watched with great pleasure. Maybe diving purists find some technical errors here, like a penchant for attractively tailored wetsuits, but all it takes is a little slack to make the whole thing a real pleasure to watch.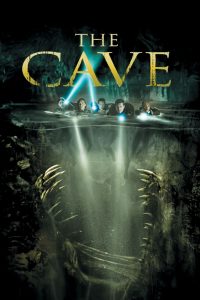 3. The Cave
What will come out if we combine cave diving with fancy monsters straight out of "Alien"? Greatness itself, that's what! Perhaps this is not a cinematic masterpiece, and no one should expect a shadow of an ambitious plot here. Of course, the cave dives performed in the Carpathian Mountains in thin, sculpture-enhancing marshmallows may be glaring, on the other hand, there are also monsters and a plot of mutant crusaders fighting winged demons. Watching this film can be compared more to a roller coaster ride at an amusement park. Guilty pleasure!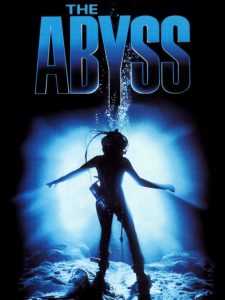 4. The Abyss
This is one of the best science fiction films ever made. James Cameron's timeless masterpiece tells the story of a mission taking place in the depths of the ocean , where scientists discover a whole new world and other, previously unknown, life forms. A magical, fantastic and one-of-a-kind film that paved many paths and inspired other films and books.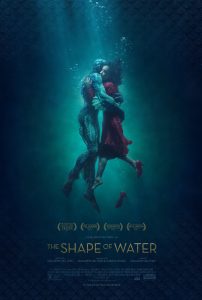 5. The Shape of Water
If you carefully read the recommendations that appear here, you have probably already noticed that I have a certain weakness for fantasy in the broadest sense. Here I agree with Einstein that imagination is more important than knowledge. "The Shape of Water" by Guillermo del Torro is another hooked fantasy offering, in which a mute cleaner befriends a strange water-dwelling creature imprisoned in a military facility. What do love and water have in common? Watch to the end!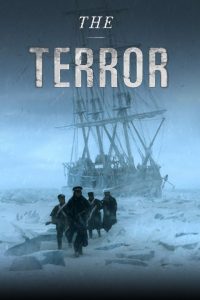 6. The Terror
You may remember the same title from a post in which I recommended enjoyable reads to you. This is because I believe that the film adaptation of Terror, which has appeared on the Amazon Prime streaming platform, is one of the best you can watch. This is because the series perfectly captures the atmosphere of Arctic cold, isolation and impersonal danger hanging over the crew members of a 19th century research ship. A perfect option for long evenings!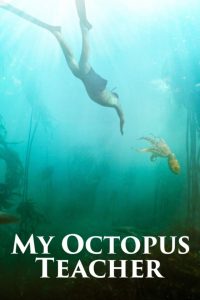 7. My Octopus Teacher?
This list could not miss a film that won an Oscar in 2021. It's a remarkable documentary that tells the story of a guide living in South Africa, who for 100 consecutive days visits an octopus he met on one of his free dives. Perhaps he wouldn't have noticed it if it weren't for the fact that the animal was characteristically encased in shells. This is an excellent document and an example of how we can come into contact with the wild natural world without in any way disturbing its structures u without shattering the established order.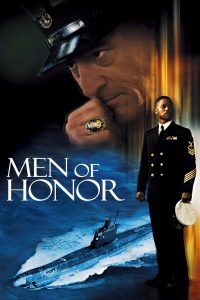 8. Men of Honor
If, on the other hand, you're in the mood for a solid social drama with an all-star cast then this 2000 film is an excellent option. For it tells the story of a black soldier who tries to join an elite group of military divers in 1948, while struggling with racism, discrimination and the problems posed by his superiors.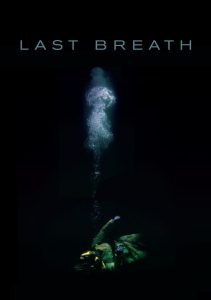 9. Last Breath
A well-designed and shot thriller/documentary set at the bottom of the ocean. The protagonist here is a professional diver who becomes stranded in the depths and has to deal with equipment failure and a running out of gas.
10. The Rescue
Few people in the world have not heard of the most famous rescue in the history of cave diving. In 2018, a youth group of Thai soccer players were trapped in a cave, when continuous rainfall had cut off their way back. How to rescue a group of kids who not only have never dived, but in most cases can't even swim?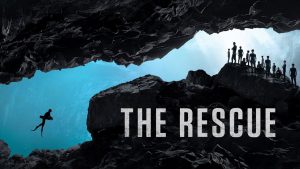 A race against time begins, with constant rainfall causing the water level to rise, with insanely difficult conditions, zero visibility, narrow passages. The task seems impossible, and success grows into a true miracle. What played out in Thailand?This documentary answers many questions and introduces amazing heroes who changed the turns of fate. It is worth watching all the films based on these dramatic events!
I hope you already have some ideas on how to spend a lazy evening. Perhaps when you're cold, tired, or just feel the urge for a little movie marathon on a comfy couch and under a warm blanket – enjoy!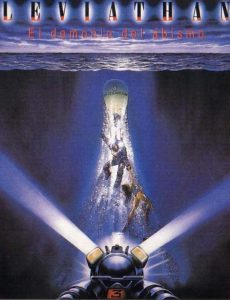 BONUS MOVIE!
Bonus in the form of film number 11 – Z-grade horror film called "Leviathan"! If you want to see a group of divers mutate into monsters after drinking infected vodka found on an abandoned Soviet submarine, this is the movie for you :)!
About the author: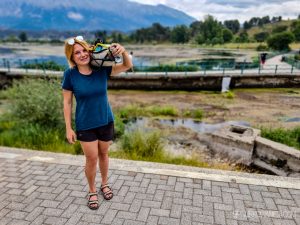 Daria Dobrowolska has been involved with the IDF since the very beginning of the federation. She is a Staff Instructor of recreational diving as well as technical diving at the trimix and advanced wreck levels, but is most proud of her Full Cave instructor certification. In diving, she appreciates intimate cave trips and fascinating macro tropical seas. You may know her as the author of our training manuals. Co-founder of Calypso.
In addition to diving, he enjoys spending his free time in the mountains and traveling, always with a book in his backpack.